What's New
From new products, to new employees to new customers you can find it here. If you would like to know about these types of events and more, sign up for our e-newsletter and you'll get this information in your inbox.

From: Timothy Presents
Thursday, December 8, 2016
Timothy will be presenting two topics on websites. The first presentation focus on having the right plan to build a great website. The second, discusses how to use data to improve the website performance in acheiving business goals.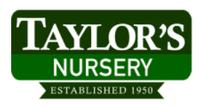 From: New Customers
Monday, November 14, 2016
Taylor's Nursery is a wholesale nursery with 1,500 acres at their field operation in Louisburg & 80 acres of containers at their main office in Raleigh, NC.