What's New
From new products, to new employees to new customers you can find it here. If you would like to know about these types of events and more, sign up for our e-newsletter and you'll get this information in your inbox.
From: Company News
Thursday, May 11, 2017
Nearly 500 new plant records have been added to gardencentermarketing.com/Plant-Database in the last 30 days.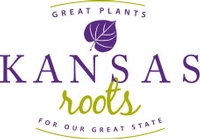 From: Recently Completed Websites
Wednesday, May 10, 2017
Kansas Roots was designed to curate ALL of K-State's recommended plants in one place, where consumers can plan selections ahead of time or search on a mobile device while shopping.


From: Company News
Monday, April 17, 2017
We test all of the products we sell on GardenCenterMarketing.com regularly. We started UV Resistance Testing on March 24, 2017.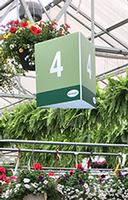 From: New Products
Tuesday, February 28, 2017
With customized Greenhouse Aisle Markers, you can use numbers, text or both to help your customers find your products more easily.