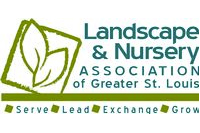 Landscape & Nursery Associtation of Greater St. Louis
http://www.StLouisLandscape.org
St. Louis, MO | Valued client since February, 2009
The new website is very easy to navigate and has many new features to help create value for its members. The site has been met with rave reviews by members and other associations.
There is a great member directory and member search with member listings that help promote their business. The Landscape and Garden Enthusiasts' Corner has good information and the calendar has most of the horticulture related activities in the St. Louis area.
Clarity Delivered...
Website Design
Clarity Console™ website Content Management Tools
Secure member login
Members update profile after secure login
Synchronization with in-house member database
Member search
Website Hosting