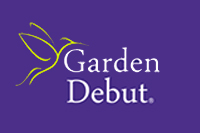 Garden Debut
http://www.gardendebut.com/
Park Hill, OK | Valued client since February, 2014
Garden Debut® is a Superior Landscape Collection made up of Great New Plants™ and Trusted Selections™ that have been thoroughly tested for long-term performance. The Garden Debut® Collection will improve home value and create atmospheres for families and friends to enjoy.
Garden Debut® is managed by well-known Greenleaf Nursery Company. Greenleaf has a sterling reputation of environmental stewardship for 55 years and is renowned for producing and distributing outstanding plants from exemplary production fields in Oklahoma, Texas and North Carolina.
Clarity Delivered...