Meet Our Team
Over 90% of our customers come back to us for additional work. Why? Because we deliver workable, high-value solutions and always focus on creating value for our customers. Meet the Clarity Connect staff that is dedicated to creative marketing and practical solutions.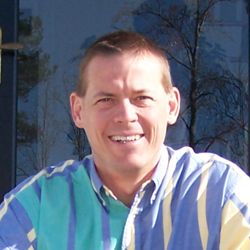 Timothy Howard
Timothy founded Clarity Connect in July, 2001. He brings vast global business/marketing experience to Clarity Connect, Inc. He has business experience in more than 30 countries and has lived in Asia, South America and North America. His knowledge of large multi-nationals (Fisher Scientific), mid-size technology companies (Landmark Graphics, a division of Halliburton, Tecnomatix-Unicam) and start-ups (Quintessential Solutions, PureSoft Solutions) provides our customers with relevant expertise regardless of market position.
Department:
Sales & Marketing
Clarity Team Member Since:
July, 2001
Education:
Southern Methodist University: BBA (Finance and Marketing)
American Graduate School of International Management: MIM (Masters of International Mgmt.)
Timothy speaks at a variety of horticulture conferences and tradeshows about marketing, the Internet and technology. Please contact Timothy directly if you would like to chat about having him speak at one of your events.You can check out some of Timothy's
speaking topics
to see if you would be interested in booking him as a speaker for your next event.
Timothy has managed global marketing and business development for several companies and understands the importance of integrating marketing and sales to increase demand and overall profitability. His ability to implement and develop plans sets him apart from the average marketer.

Timothy has a BBA (marketing and finance) from Southern Methodist University (SMU) in Dallas, TX and a Master of International Management from the Thunderbird School of Global Management in Glendale, AZ. He can also conduct business in Spanish. Additionally, Timothy was an adjunct Professor of Entrepreneurship and Principles of Marketing at Saint Augustine College in Raleigh, NC.  He is active with the Holly Springs Chamber of Commerce and was on the Board of Directors for 3 years serving 2 years as Secretary.

One of the primary reasons he left "Corporate America" was to significantly reduce the amount of international travel associated with his various global sales, marketing and business development responsibilities. Commenting on his hectic travel schedule, Timothy stated "I tried to be a good husband and father, but it was tough when I was in China, Chile or South Africa on a regular basis. I now enjoy providing cost-effective marketing solutions to great companies while spending much more time at home with my wonderful wife and four great kids."
As he is active in his community, he is also running for Holly Springs Town Council in 2014.  You can check out his candidate site at www.TimothyDHoward.com.