Some of the sites listed here only offer online ordering AFTER logging in to limit ordering to wholesale customers.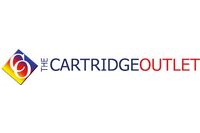 Cartridge Outlet (The)
http://www.TheCartridgeOutlet.com
Pittsburgh, PA | Valued client since April, 2004
The Cartridge Outlet is a full service company designed to assist large (regional or national) retailers in providing a one-stop shopping capability for all consumer, inkjet cartridge requirements.
TCO, Inc. was originally organized in 2003 as The Cartridge Outlet, Inc. to primarily provide independent, retail inkjet cartridge refilling capabilities and alternative (to OEM products), compatible cartridges to the general public. This model has met a reasonable level of success, but the overwhelming weight of consumer opinion is in the direction of a convenience choice for these type of products, rather than a destination specific point of purchase, and this has led us to completely change our strategic direction.
Clarity designed and developed their first website with online ordering, store locator and online coupons to refelect the initial business focus. In October 2007, we redesigned the website to reflect their new business focus.
Clarity Delivered...
Logo Design
Website design and production
Clarity Console™ website content management tools
Website Hosting