Some of the sites listed here only offer online ordering AFTER logging in to limit ordering to wholesale customers.
Pender Nursery
https://pendernursery.com/
Garner, NC | Valued client since July, 2016
Pender Nursery is a wholesale grower in the Raleigh area. They selected Clarity Connect to build them a new responsive website with online order for their wholesale customers after logging in.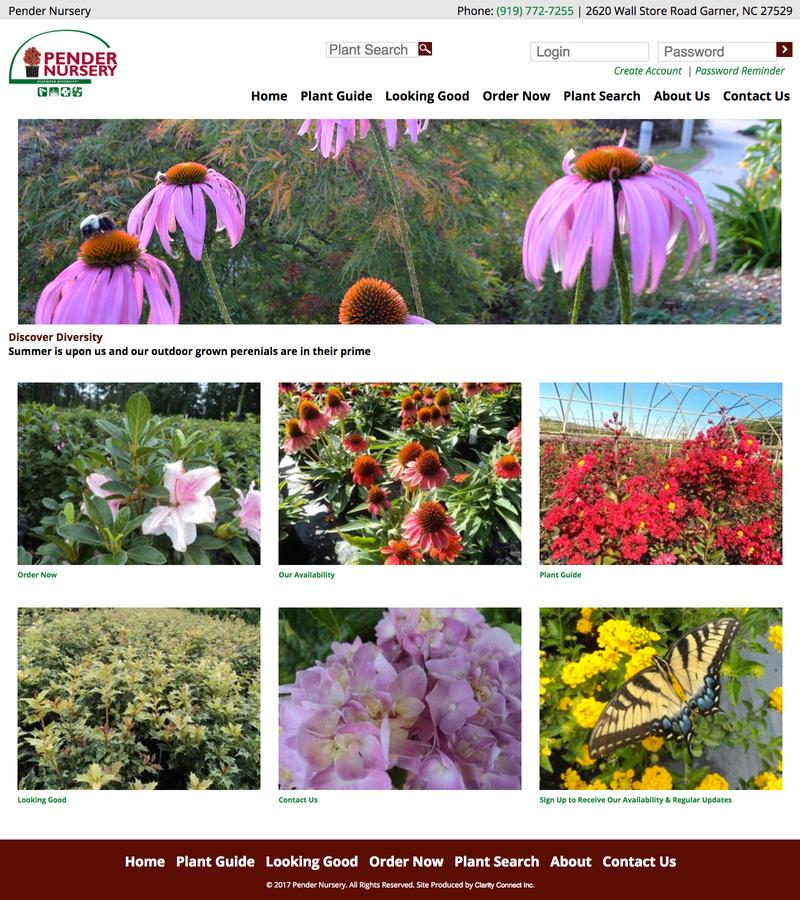 Clarity Delivered...