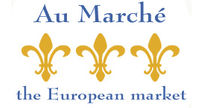 Au Marche
http://www.aumarche.com
Lawrence, KS | Valued client since February, 2004
Au Marche is an importer of European products and food items. They have one retail location and sell their unique products online to reach a broader market.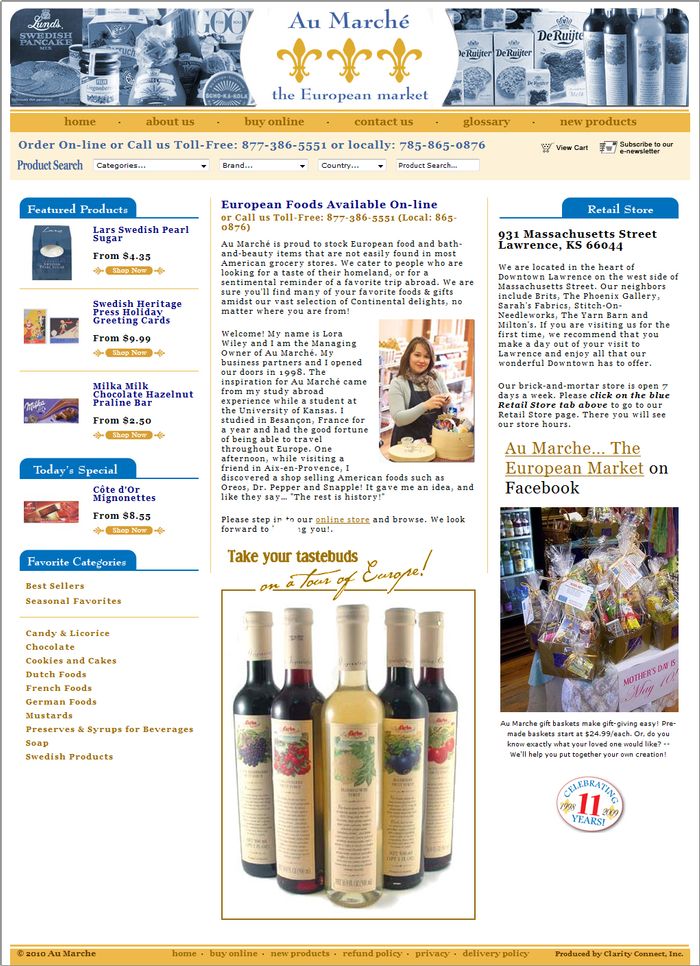 Online ordering has increased (both in total volume and number of products purchased) since the new site was released.
We launched their first website in 2004 with online ordering. The site worked beautifully for them and online sales increased dramatically. In November 2008, we released a new look and new functionality on the site including companion/recommended products that display on the shopping cart page prior to checkout. We also expanded the width from 800 pixels to 1,000 pixels.
Clarity Delivered...
Website Design
Clarity Console Content Management Tools
E-commerce
E-marketing
Website Hosting
Praise For CCI...
Being a Clarity Connect client is so great, and I feel quite grateful for all of the service you, Natalia and Sean provide.

Thanks again,
Lora
- Au Marche