Wenke Greenhouses
http://www.wenkegreenhouses.com
Kalamazoo, MI | Valued client since June, 2006
Wenke Greenhouses has wholesale growing operations in Michigan and Georgia and a retail garden center in Kalamazoo, MI.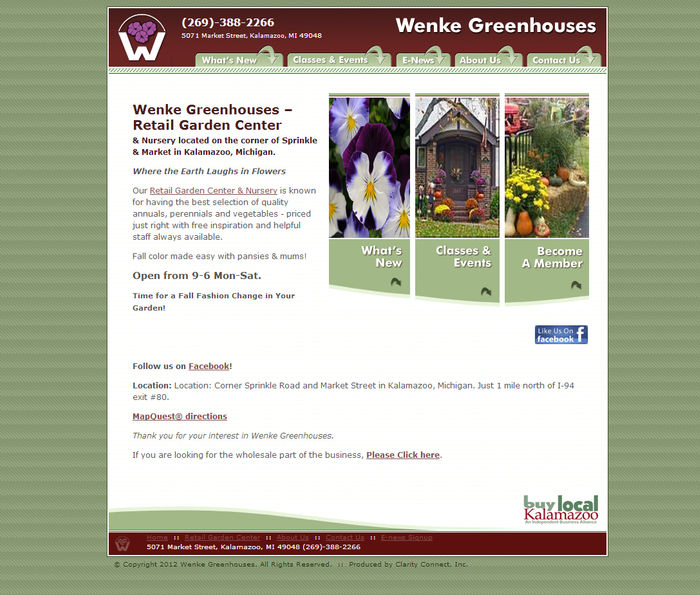 They sell young plants to finishing growers and finished plants to Independent Garden Centers. Their home page quickly communicates these three business segments and provides a path to the proper locaation of the site for their three markets.
Clarity Delivered...
Website design and production
Clarity Console™ website content management tools
Website hosting
E-mail