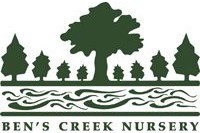 Ben's Creek Nursery
http://www.benscreeknursery.com
Littleton, NC | Valued client since September, 2003
We have worked closely with Ben's Creek to identify market opportunities and to help build their brand among Raleigh and DC area professional landscapers.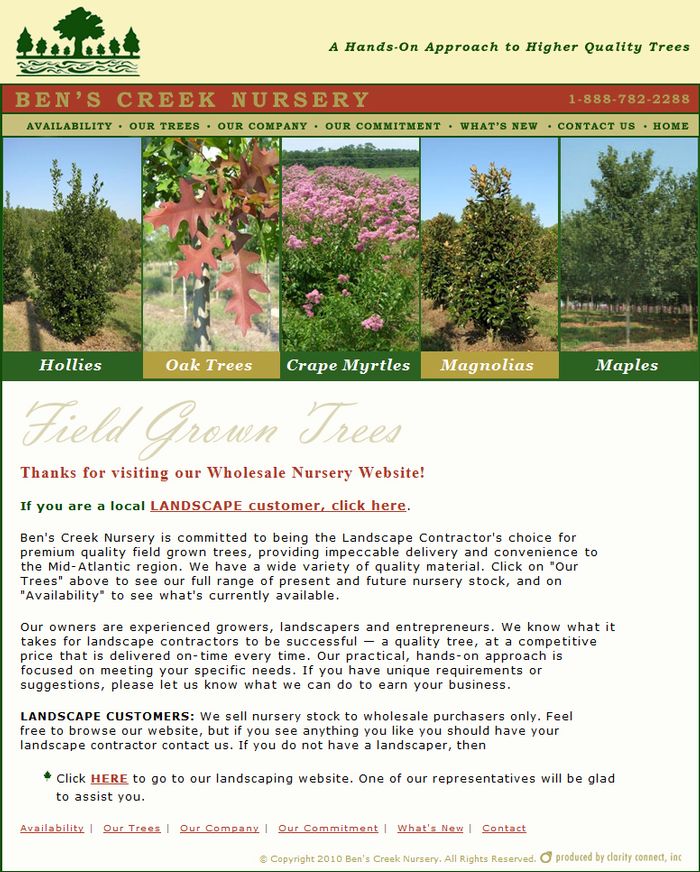 The 2006 catalog represents the third year in a row we have designed and produced their catalog.
Ben's Creek sells field grown Magnolias, Maples, Crepe Myrtles, Hollies and other quality trees.
Clarity Connect designed and produced three catalogs, a website, three different postcards and booth graphics. We also were responsible for much of the copywriting for the catalogs, website and postcards.
Clarity Delivered...
Catalog Design and Production
Postcard Design & Production
Website
Marketing Consulting
Copywriting