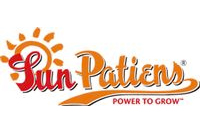 SunPatiens® from Sakata
http://www.SunPatiens.com
Morgan Hill, CA | Valued client since November, 2010
Sakata Seed America launched a new website, www.SunPatiens.com, to promote their IMPATIENS for the SUN. The site has great content organized for their four key audiences, growers, retail garden centers, landscapers and gardeners.
- Brazilain Portuguese
- Dutch
- English-UK
- French
- German
- Italian
- Polish
- Spanish
Clarity Delivered...
Website Design
Clarity Console™ website Content Management Tools
Website Hosting
High Resolution Photo Management
Optimized for Mobile devices