What's New
From new products, to new employees to new customers you can find it here. If you would like to know about these types of events and more, sign up for our e-newsletter and you'll get this information in your inbox.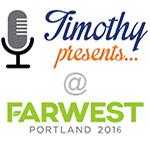 From: Timothy Presents
Wednesday, June 15, 2016
Timothy Howard will be presenting '7 Things that Matter for Improving Signage & Sales' and 'Build a Website that Delivers Results You can Measure' in Portland at the FarWest show on August 26th and 27th.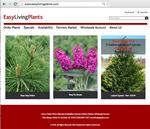 From: New Customers
Friday, April 1, 2016
Modlin Nursery, in Archdale, NC, has the majority of their sales at 2 Farmers Markets and they wanted to augment those sales with ecommerce through EasyLivingPlants.com.