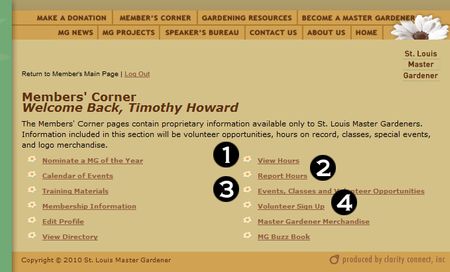 Once logged in, people can (1) View Volunteer Hours completed, (2) Report Hours Volunteered, (3) Review current volunteer opportunities and (4) Sign up for a specific opportunity.
Volunteer Opportunities Editor
Add volunteer opportunities to your website quickly and easily. Volunteers can then review and sign up for designated time slots.
If an organization relies on volunteers to get a lot of work done, they typically have little or no paid staff. The Volunteer Opportunities Manager makes it easy to post volunteer opportunities on their website. This tool works in conjunction with the Events and Classes Editor. The event is created with that tool and if volunteers are needed, the volunteer opportunity (description, day(s) and time(s)) is profiled with the volunteer tool.