User Manual » Plant Database Manager »
Plant Color Manager - Main Page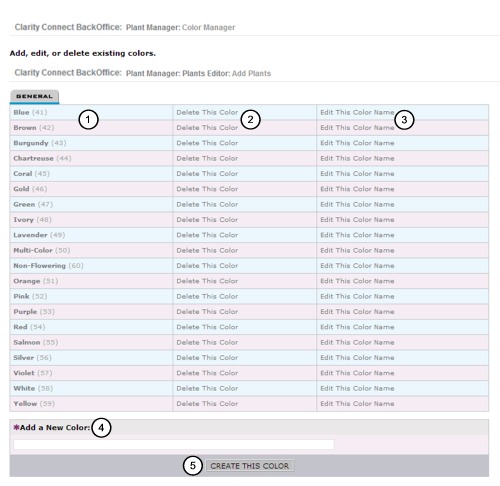 This tool allows you to edit or create color names.
Table columns:
1) Color Name:
To edit a color click on its name. You will be taken to a new page where you can enter the new name and click 'Submit Updated Color Name'.
2) Delete This Color:
Click here to delete this color.
3) Edit This Color Name:
This does the same as clicking on the color name above. 
4) Add a New Color: (Required)
Enter a color name here and click 'Create This Color'
5) Click 'Create This Color'